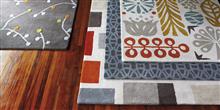 Scion has joined forces with innovative Dutch rug manufacturer, Brink & Campman, to create Scion's debut rug collection. These fun, free-spirited rugs are adapted from, or inspired by, Scion's most popular statement designs.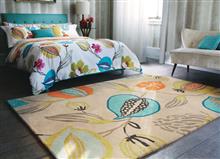 Harlequin has teamed up with leading rug manufacturers Brink & Campman to produce a luxurious collection of hand tufted rugs.
These& Harlequin designs which will transform any interior scheme.

This range translates some of the most iconic Sanderson designs onto rugs. Offered in Sanderson's distinctive colour palette,& they will bring a touch of instant glamour to your home.